PR isn't the same thing as social media. PR gets you massive exposure in major outlets, while social media provides proof. You must have both in your arsenal.
It doesn't matter what you do or who you are, PR is a crucial piece of the puzzle. 
And these days, influencer marketing, Social Media, SEO, and PR are all converging. 
All this makes for mass befuddlement about getting it "right" . . . and peeking over everyone else's shoulder to see what they're doing.
It doesn't matter if you're an entrepreneur, CMO, freelance digital marketer . . . or even a seasoned PR pro looking to get up-to-speed on the latest trends. The challenges are the same for everyone.
The problem is, every piece of training and knowledge is scattered about the interwebs. Or in books. Or is being delivered in an obscure presentation that is siloed with pieces of information versus the whole picture somewhere in the metaverse.
Bottom line: Things move at light speed in PR. It's easy to fall behind. 
The good news is Lisa Buyer has the right course at the right time (and isn't timing everything?) It's called Modern PR Secrets.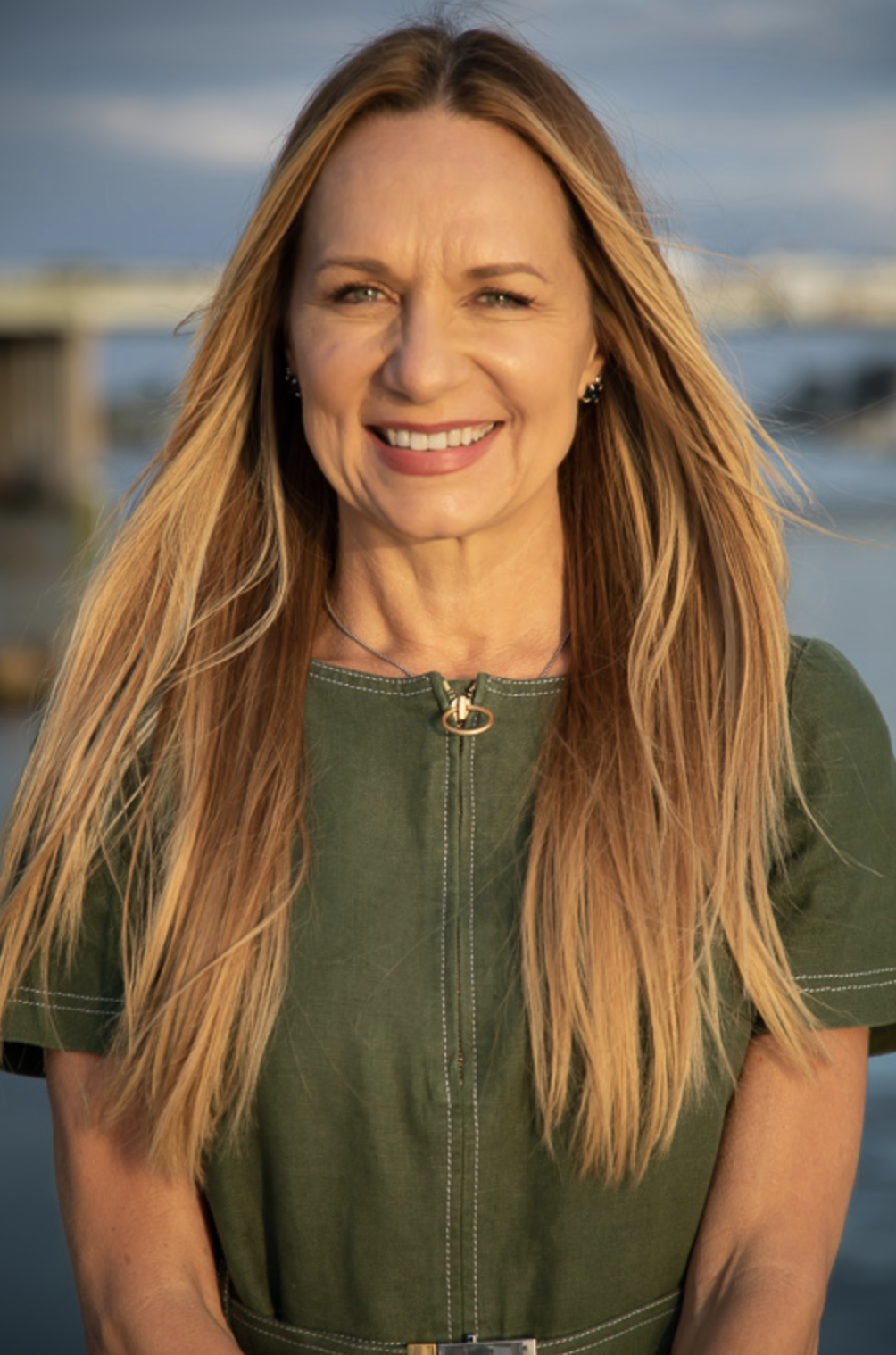 Optimization is Lisa Buyer's favorite word. Her Superpowers bring Google and social media into the public relations strategy. Lisa helps clients connect the PR, Social Media, and SEO dots while also educating agencies transitioning from traditional media or just trying to stay in-the-know with today's best digital strategies. Clients include public and private companies D2D, B2B, and B2C in the technology, real estate, and health/beauty industries as well as marketing and advertising agencies.
She also runs the successful podcasts Social PR Secrets and fulfills her PR for Good side by uplifting women in myriads of industries to spotlight them in her passion project, Female Disruptors.
Formatting & Emojis
Learn how to stand out, get found by Google, create content that is scannable, and more!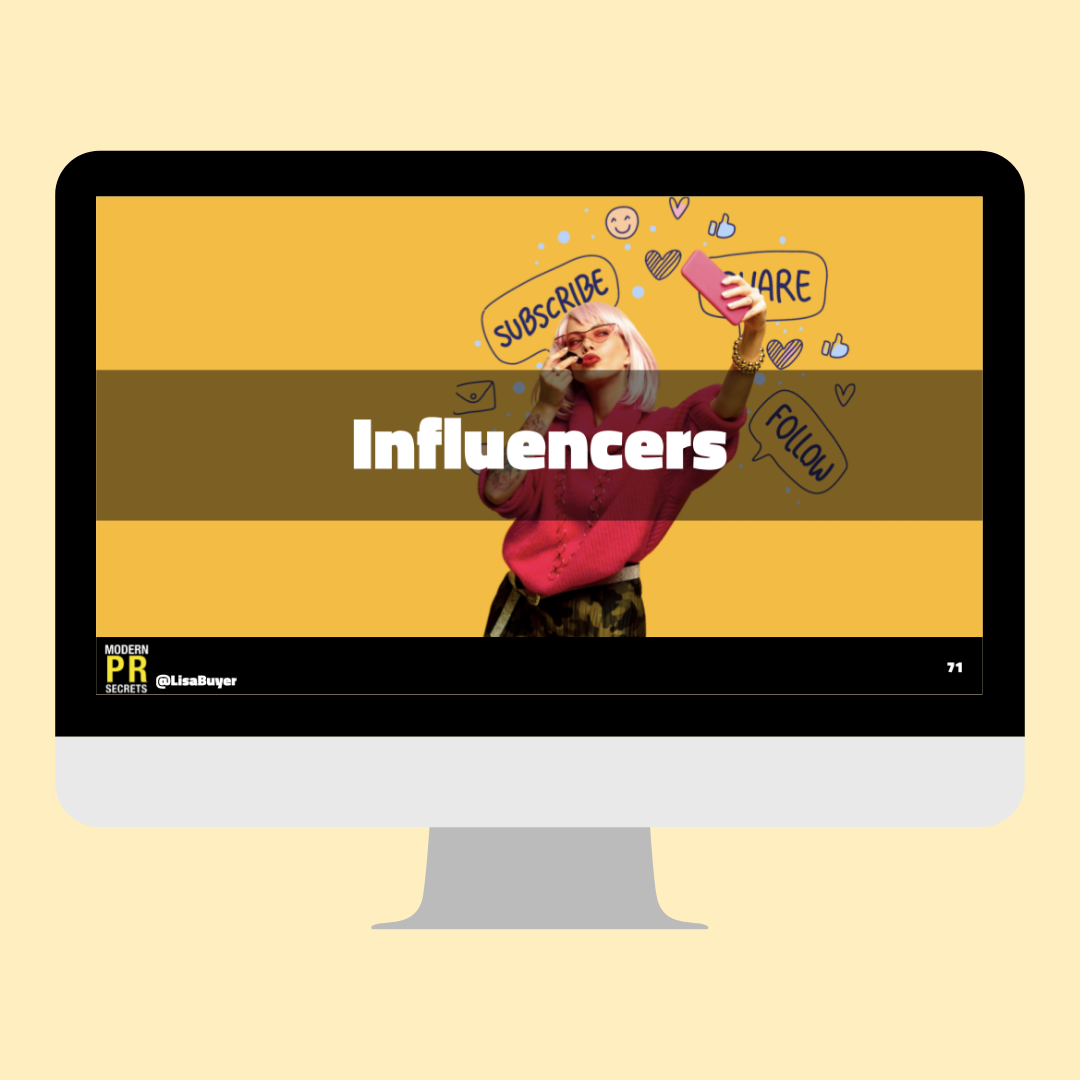 Influencers
Brands are turning the channel to Influencer marketing more than ever. Influencers are now part of the "media". Learn how you can utilize influencers for your brand.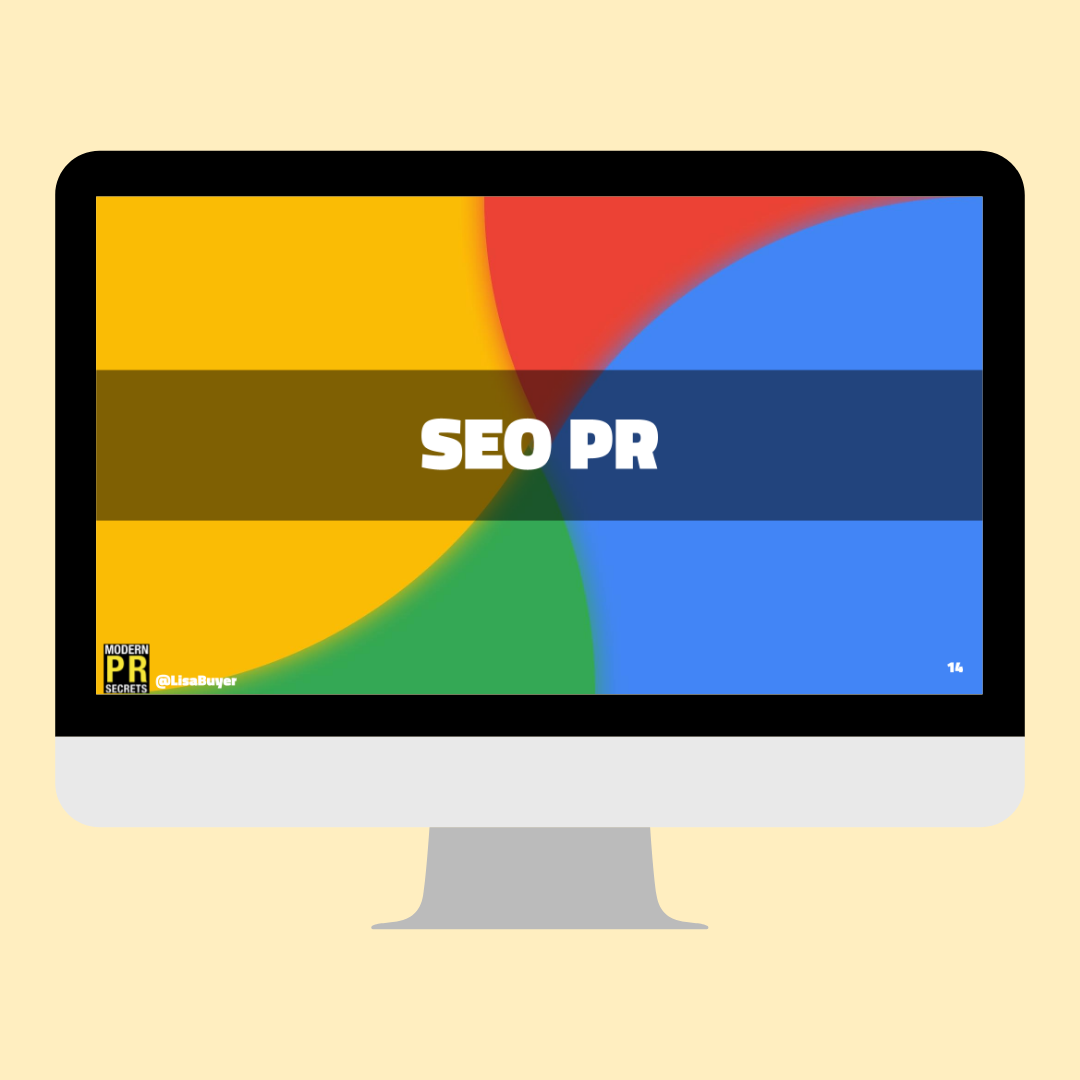 SEO PR
No publisher In the world facilitates more product/brand discovery than Google. Learn SEO PR superpowers.
Modern PR Secrets Course Curriculum
Sign up for the course now at the lower rate and get immediate access to modules 1-3 and get access to all modules as they become live. As a charter member you'll also get beta access to future courses by Lisa Buyer.
Available in days

days after you enroll

Mod 1: Digital Public Relations Super Powers
Available in days

days after you enroll

Mod 2: PR Channels
Available in days

days after you enroll

Mod 3: Writing and Optimization